Stollmeyer Castle
Stollmeyer Castle, also known as Killarney, is a cultural heritage site located in St. Clair, Port of Spain, Trinidad and Tobago. It was built by Charles Fourier Stollmeyer in 1904 and was the first house to be constructed in the St Clair subdivision. The architect of this elaborate structure was a Scotsman, Robert Gillies, from the firm Taylor and Gillies. The castle is said to be Scottish Baronial in architectural style and is rumored to be modeled after a wing of Balmoral Castle in Scotland. The structure is built of Laventille quarry stone with accents of brick and decorative cast iron pillars from Scotland.
Printed on archival grade canvas, this fine art reproduction gives you a window into yesteryear Caribbean contemporary lifestyle. Painstaking detail gives each print its painterly effect that would brighten up every room it adorns.
Made to last up to 100 Years without fading or yellowing with age.
Canvas can be finished and hung without glass. Making it safer for children's room, as there is nothing to shatter.
Save big and collect more by buying direct from the creators of the collection.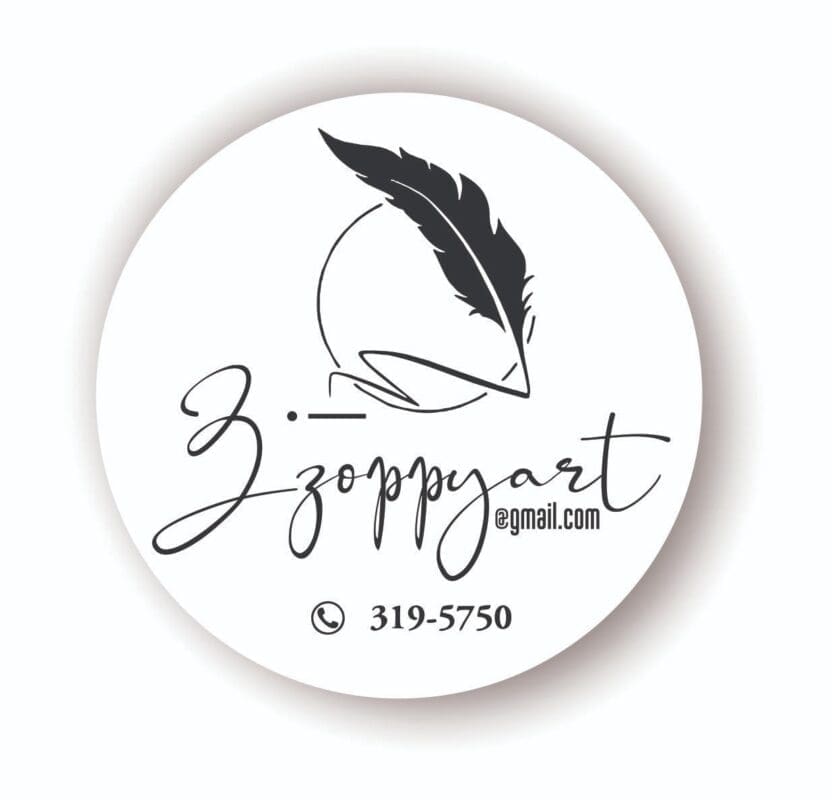 It started after retirement, when an irresistible worn and tired pair of boots were just begging to be drawn. Add to that, the moniker 'zzoppy' and zzoppyart began to bubble.
Michele Farinha, 'zzoppy' is a self taught Trinidadian artist whose pencil art depicts authentic heritage buildings of the 19th and 20th century in Trinidad. Suburban houses styled with large eaves, jalousies, finials and highly decorative fretwork display a level of artisanship that is captured in detail by the artist. Her artwork seeks to cultivate pride and touch the soul of the Trinbagonian diaspora and locals alike, to encourage identity and belonging.
The geometric designs, in her preferred bold black and white, are another facet of her creativity while the free flowing doodles are spontaneous and random in shape. These designs are multi functional and contemporary in purpose and usage.
Zzoppyart adds a new dimension to local and by extension Caribbean art, complimenting heritage tourism while fostering belonging.
100% SATISFACTION GUARANTEED
We are committed to quality products and your satisfaction is 100% guaranteed. If for any reason you are not completely satisfied with your purchase, you may receive a full refund within 30 days of ordering
HONEST SHIPPING COSTS
At Our Caribbean Art we are committed to providing the best pricing possible to all our customers across the globe. Shipping is calculated by the weight as opposed to per item. This provides you with significant savings when purchasing multiple products.
GUARANTEED DELIVERY
Our Caribbean Art guarantees that each print would be delivered. This means we actively track and monitor each shipment from our factory to your doorstep to assure delivery. If delivery, somehow, is not made we are prepared to send another shipment through an alternative method.
Our Caribbean Art is the authorised online retailer for these selected pieces in the Zzoppyart Art Collection, as authorised by Michele Farinha, the artist. For more details and wholesale inquiries, you may contact Michele Farinha at (868) 319-5750 or zz*******@gm***.com.